COST OF SESSIONS
Prices from £2.00 - £3.50
Our professional coaches can help you decide which session best suits your needs or goal.
Plaese call us on 07800 572 691 or fill out our contact form for more information and we will be happy to help with any questions you may have.
BASKETBALL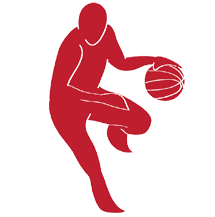 THROW THE BALL BOUNCE THE BALL, DRIBBLE, PIVOT & SHOOT YOUR WAY INTO GREAT SHAPE.
Our basketball session is a fantastic way to exercise. The session will consist of a warm-up, foot-work, ball-work and shooting drills, along with matches. The session will accommodate all needs and both genders from 16 years of age and above.
THIS IS A GREAT WAY TO ENGAGE SOCIABLY WHILE YOU KEEP BOTH MIND AND BODY HEALTHY.
Our basketball sessions is a fast action packed fun way to exercise and help to develop skills, such as hand to eye co-ordination, strength, speed and communication. The session will give you a full body work-out and lasts 1 hour including set-up and close-down of the session. You will be required to wear some comfortable clothing and footwear such as shorts, tee-shirt and trainers. We also advise you to bring a bottle of water as it is recommended to all who take part. All other equipment will be provided by Sports In You this will include balls, bibs, or any other necessary equipment.
Our coaches are fully certified and qualified basketball coaches.
By playing basketball you can tone up your thighs, that round belly and burn calories fast.